We are both experienced therapists and we pride ourselves on the quality of the range of therapies we offer and the level of professionalism you will receive. We aim to help those that need therapy irrespective of age, background or circumstance.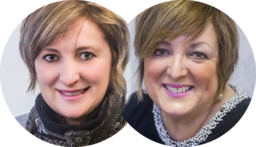 Jayne Haymes & Maxine Tyler
Jayne and Maxine are both degree qualified and experienced counsellors with qualifications in social work, psychology and counselling.
Maxine is a fully trained first aider for Mental Health England and a trained Dignity and Respect Advisor, and Jayne is a panel member for an independent fostering agency, a respite foster carer and teaching assessor.
As therapists, we are committed to helping adults, children and families to explore and improve their lives to both manage their emotions and to overcome personal difficulties in order to deliver more fulfilling and happier lives.
We hold the following qualifications:
Bachelor of Arts Social Work

Bachelor of Science Psychology

Anxiety/Depression Management
Counselling/Psychotherapy

Cognitive Behavioural Therapy

Neuro-Linguistic Programming
Hypnosis & Hypnotherapy

Teaching Assessor

Qualified Holistic Therapist
Couple Counselling
Body Language Studies
Life Coaching & Mentoring
Standards, Supervision & Insurance
As part of our ethical standards and as a professional requirement (Continuing Professional Development), we meet regularly with our supervisors to discuss aspects of our work. We also have indemnity insurance cover and, as a professional requirement, both of us are DBS checked.